Services
Air Freight/ Ocean Freight Services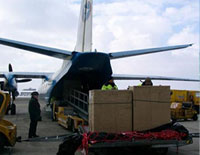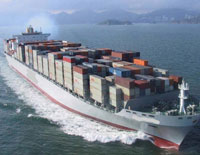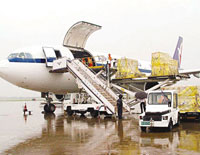 With years of experience, IFCO is known to offer efficient and reliable air/sea freight forwarding services throughout the world. We provide several options like 'Door to airport/seaport', 'Airport/seaport to Airport/seaport' and 'Door to Door' services. From construction equipments, electronic machineries to delicate crystals, textiles and other industrial instruments, we handle all kinds of freight in the most expeditious manner. Our massive international network of agents and judiciaries help us to co-ordinate airfreight and shipments in the most seamless and cost-effective way.
Our services are ideal for business with high volumes as well as modest scale. Our refined services will help you avoid delays and unnecessary costs in the shipments around the world. Our most important tool is personalized services. We provide customized services and stay in constant contact with the customers during the entire process of the transfer of the freight.
Salient features:
Worldwide consolidated services
Cargo pick up and drop facilities- from the site of origin to destination
Vendor management
Export packing in-house
Export clearance at the country of origin
Import clearance at the country/port of discharge
Track/Trace system
Special handling of cargo suiting the characteristics
Train Transport Services
Railway Freight Services
Our railway freight services serve as an efficient domestic logistics solution. We provide faster, economical and reliable domestic logistics. We are well versed with the railway schedules and hence all the activities are coordinated and synchronized accordingly. Our services are applicable across pan India.
We believe in proving right service, at right place, at right time and in right quality and quantity.
Salient Features
Reliable service with confirmed ETD and ETA
Synchronized servicing avoiding delays
One stop solution for all your logistics grievances
Online tracking of trains and containers
Train timings coordination
Faster turn around time
Complementary trucking services
Customer value enhancement
Integrated logistics system- a complete supply chain solution
Time Critical Services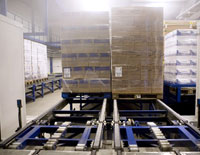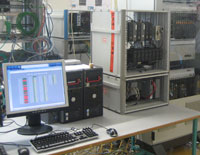 Special logistics solutions are undertaken to handle freight of perishable nature or those which require extra care. We have specially developed cold chain supply system which stores the goods at special temperatures keeping their condition and nature intact. Our warehousing and distribution systems are apt to handle any kind of emergency goods and deliver them in the condition they were produced. All emergency systems are integrated during the process of transportation. From pharmaceutical products and chemicals to edible products and others, our advanced transportation systems, are apt to achieve time critical services.
Salient Features:
Monitors temperature control and maintains integrity of supplies
Closely tracks each and every step of the shipment
Analyzes and recommends the best routes available to meet your time and cost parameters.
State of the art refrigeration system
Computerized control by custom built software
Separate storage chambers for non-vegetarian and vegetarian goods and food items
Stringent quality control measures and continuous Research & Development
Effective process control for minimum distribution cost.
State-of-the-art fully automatic machinery requiring no external contact with product, for total hygiene.
Inventory and Warehousing Services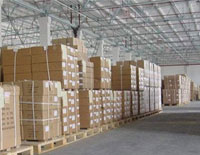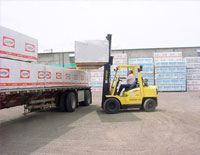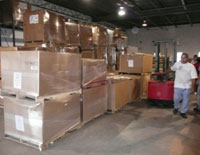 Storage, consolidation, repacking, documentation, labeling, invoicing, finished and spares inventory management, distribution and service support, cross talking or any other service, IFCO is a master manager in warehousing activities.
IFCO owns large, spacious, modern and state of the art warehouses and inventories, capable of handling any kind of cargo, freight or goods. Our efficient warehousing facilities will help you save valuable management time. We understand the importance of flexibility needed to get supplies to their destinations. In addition to safe storage, pick up and delivery of good, IFCO also offer packaging and labeling of products on demand for better identification and bifurcation.
Salient Features:
Modern and well equipped warehouses
Adequate and insured warehousing space
Safe storage of goods
Control checks on entry and exit of goods
Providing customer specific packaging system
Monitors and tracks each warehousing closely, to ensure their proper and authentic condition
Constant contact with on site coordinators to ensure proper packaging, documentation and labeling materials to begin shipping samples back to labs.
Web enabled reports, enquiry and data
Road Freight Services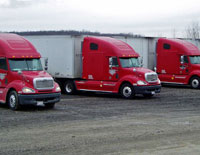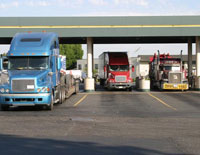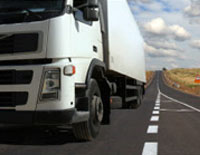 We maintain a strong and large fleet of vehicles comprising of trucks, trailers, LCVs, MCVs, ODC consignments, etc. to deliver prompt services to our customers. Our fleet of vehicles is capable to handle all kinds of consignments and cargos having different characteristics and nature. Moreover all the transportation activities are well supported by advanced technology and comprehensive knowledge of our expert professionals which help us to deliver uninterrupted services to our customers. Moreover, over years we have maintained great camaraderie with legal and octroi departments of different states across the country, which results into smooth and undisputable transportation of your goods and cargo.
All the services are undertaken only after preliminary planning sessions with our customers. Any size, any weight, anywhere, anyhow and anytime; that says everything about our conduct.
Salient Features:
Transportation of general cargo, heavy and over dimensional consignments
Arrangements for clearance- from RTO to PWD and other departments
Multi model transportation by road-rail-barge, etc.
Specialized transportation for heavy consignments
Loading and Unloading of cargo on site of origin and destination
Documentation and invoicing of all the products
Cross Talking for all services if required
Door to Door Services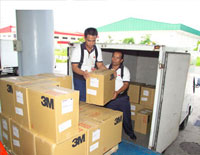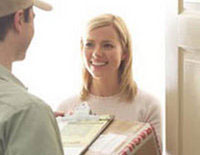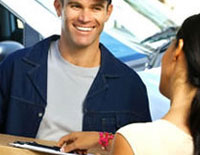 Our door to door delivery services involve dispatch of the cargo from the exporter's factory and carry out the entire transportation process to the warehouse or factory of the buyer. Most of the time our clients opt for this solution as it eliminates intermediaries and facilitates logistics solutions at lower cost and risk of damage.
The aim behind our services is to simplify the logistics management and provide the most customized services to our customers at lower costs.
Custom Clearance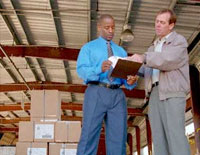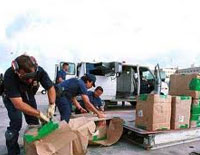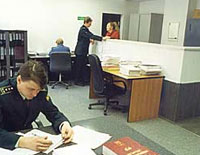 IFCO is a reputed custom clearance and freight forwarding agent. We follow every step of custom clearance with utmost sincerity. Our in depth expertise in domestic and global custom regulations, ensures smooth and swift process of clearances. We also provide reliable advice to our clients about customs and import/export, and strive to get their custom clearance hassle free. We follow a refined process of freight/custom clearances. Besides, our dedicated team of experienced technical experts fastens the process of custom clearance with the support of efficient and automated clearance network.
Salient Features:
Guidance and consultancy on pre and post hauling activities
Pre shipment and Post shipment formalities
Documentation
Online paperwork through EDI
Quotation on cost of freight, port charges, special documentation
Liasoning with government organizations
DEPB/Drawback
Bond requirements
Petition and protest procedures
Invoice, Packing List, IEC, A.D. , SDF /GR Forms
Quick refund providing services
Other documentation and shipment formalities
Consultancy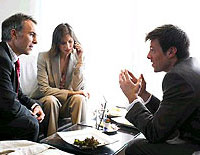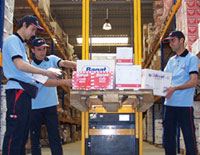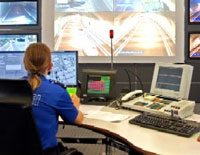 We are eager to assist our customers on any freight or logistics related issue. We discuss every aspect of logistics before planning the solutions. We explain the reason behind our decisions, understand their requirements, budget and make modifications if required. Even after commencement of the customized solution, if any issue arises, we are ready to help you out under any circumstances. Our customers can directly interact with the main member or manager of the project and solve the query.
Our knowledgeable staff is capable to handle client's grievances and queries with precision and sincerity. Also, we constantly update our clients on the delivery and transportation status. All the consultancy services are provided free of charge.
Insurance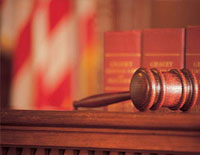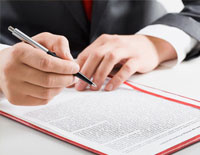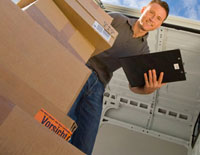 IFCO provides insurance services for the safety of your highly valued goods and products. We take complete care of your insurance documentation to save your time and cost. Our company handles all the paperwork and documentation related to insurance.